From my note book at Sutton Hoo
Dark heavy bellied clouds; spitting rain.
Windy, the branches of oak and pine and birch bend and thrash; the roar of the wind through leaf and needle is deafening as one enters the woodland on the edge of the river. A heavier shower whips across the water and up the hill, drenching the burial mounds, soaking the grasses.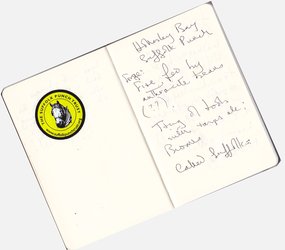 In the museum the atmosphere is quiet, a distant murmur from the video clip in the little side theatre, the call of an owl from the dark of the burial ship in the centre of the room. In there it is dark and hushed. A distant chant of recited verse hinting at ritual, at distances, at almost forgotten times ...
Cafe and shop are bustling, full as people take shelter from the rain. Talk is louder here, but still restrained.
A coach party of children arrive, excited chatter, squeals of glee, little red anoraks, hoods pulled up against the wind and rain. I can't help hoping they will stop talking long enough to let the atmosphere work on their imaginations
In one of these children lies the seed which will give birth to a poet, or a novelist. In another, a composer who will tease a symphony or a song out of the muse of the wind.