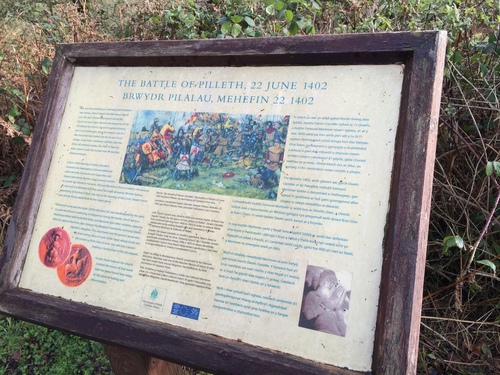 Pilleth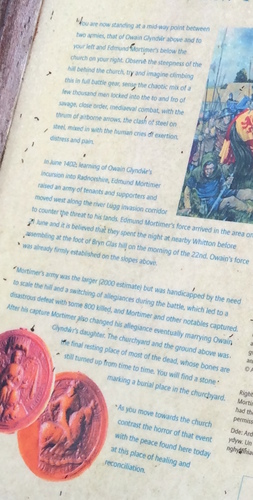 For the non-Welsh speakers...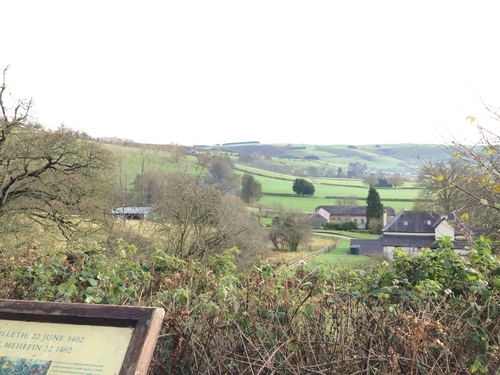 The view across the valley of the Lugg over which the English army made its unheeding way to its doom.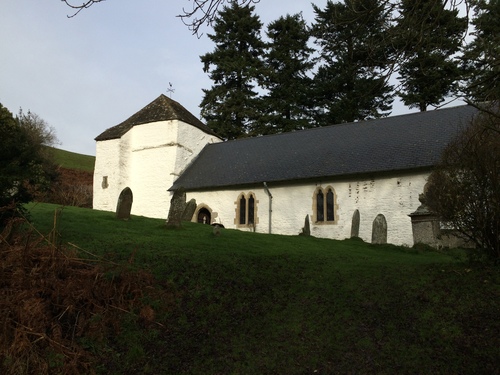 The church of St Mary at Pilleth where Glyndwr prayed before the battle. It was much damaged in the battle.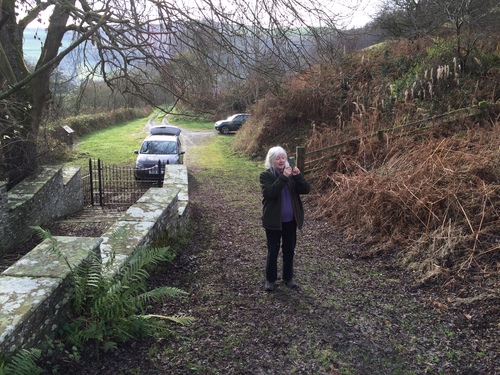 Author in action!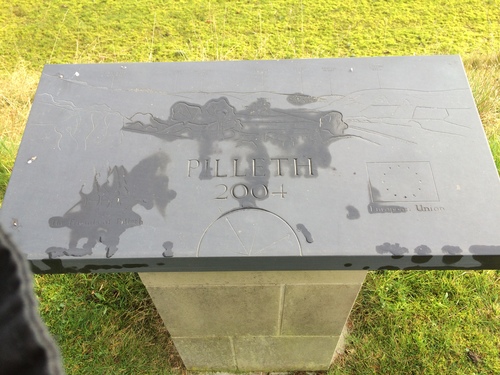 The memorial stone.
« Back to Galleries