And next onwards to Glyndyfrdwy where the flag was raised.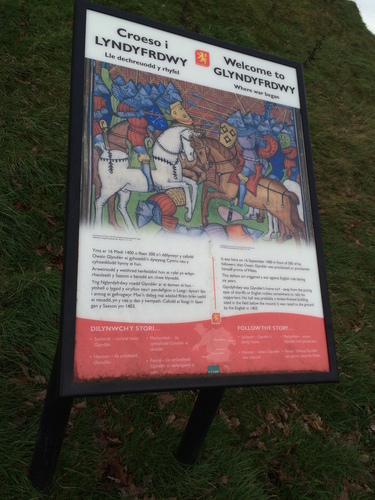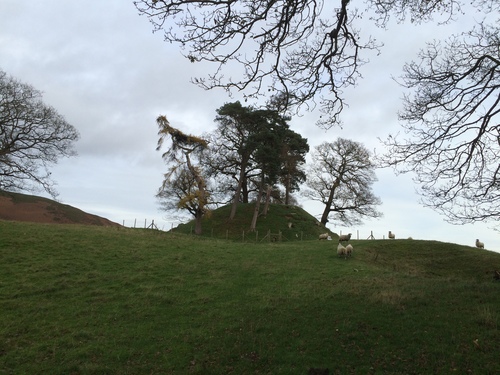 This motte plays host to more lovely trees. It is much smaller than the motte of Sycharth. Steeper. Good place to raise the standard.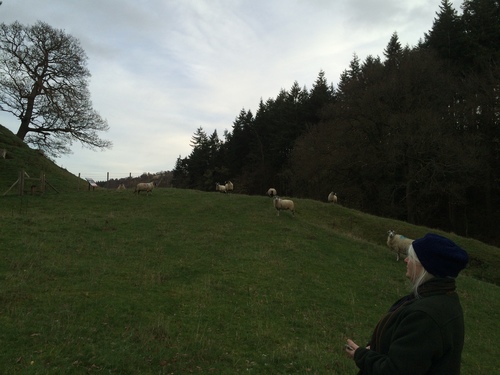 Just to prove I was there!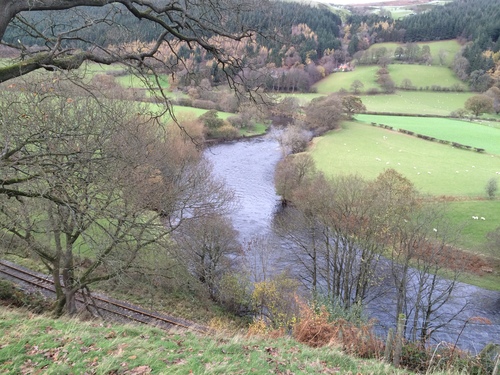 The motte stands high above the River Dee. Good defensive spot. The railway line jars at one level, but at another it's a lovely reminder of rural single tracks which once reached every corner of the countryside.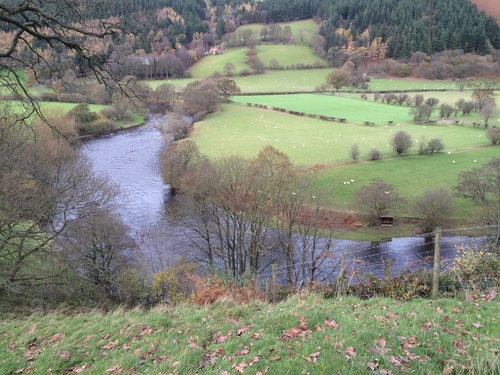 Maybe down here was the site of the actual hunting lodge.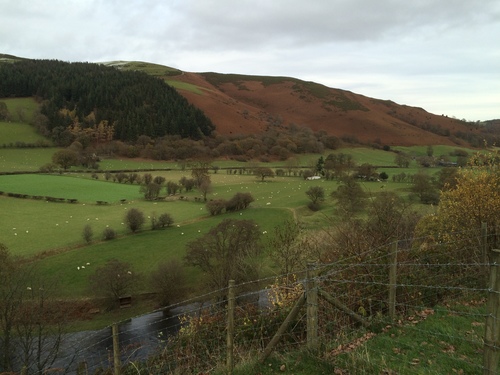 There are always high places from which to keep a lookout.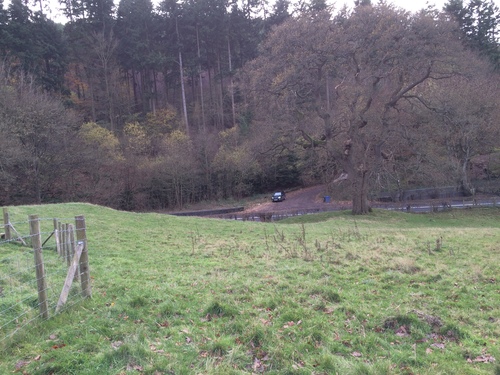 My trusty car waits patiently as usual.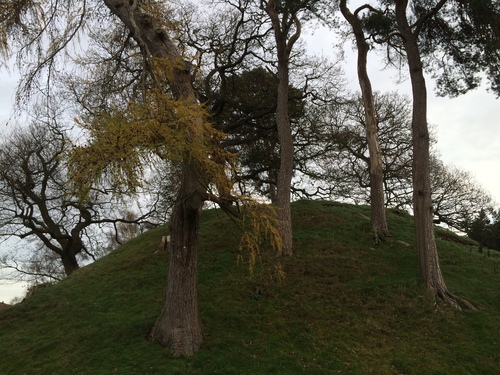 A closer picture of the motte. This was just that, a motte at the time. A good place from which to address the troops.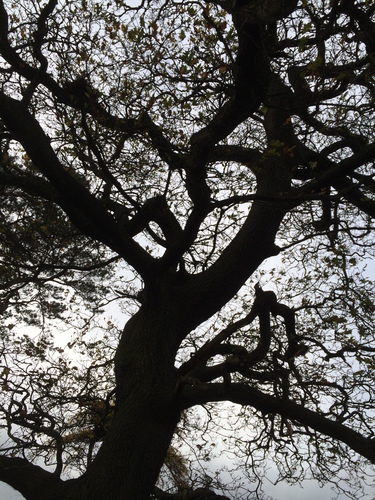 What a wonderful bit of atmosphere.
« Back to Galleries