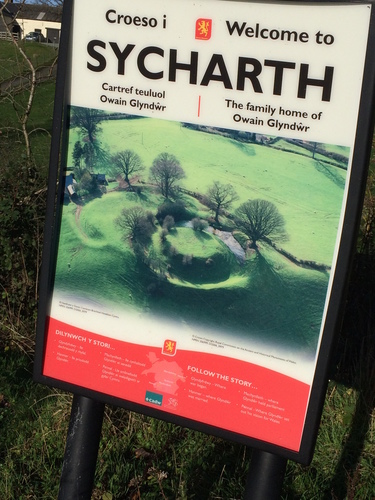 Sycharth, the site of Glendwr's beautiful, legendary home. You can't beat an aerial photo!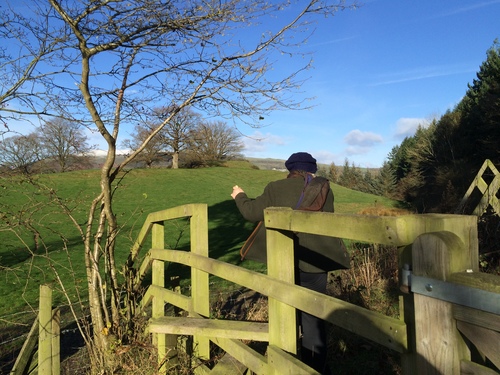 Setting off to view the site (probably the intrepid author's best angle!)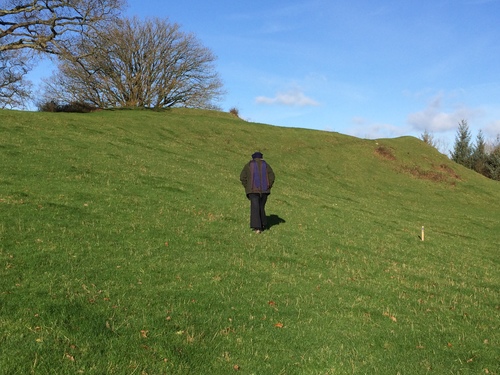 Climbing that outer rampart and wondering how the descriptions of his beautiful manor house could fit into Goch's famous poems about his patron's home is hard to square with what what looks like a castle motte, however beautiful the setting.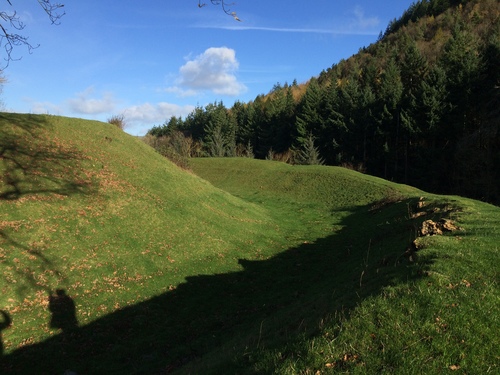 A dry ditch surrounds the motte.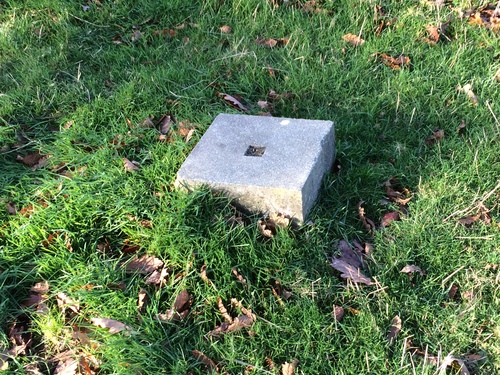 On top of the mound. Interesting. To hold a banner perhaps?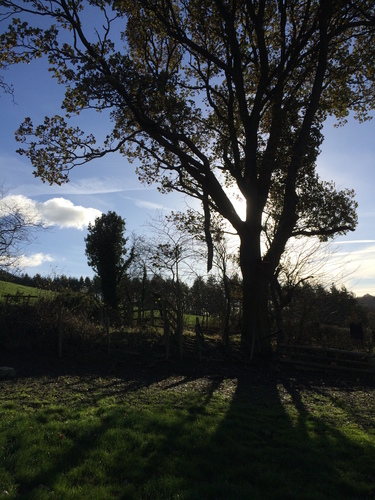 There are some wonderful trees here, but this one was armed and dangerous, ready to attack the unwary walker.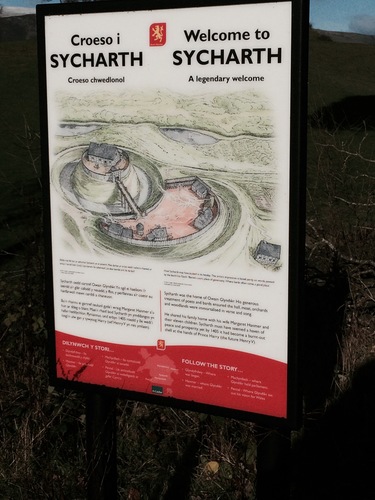 Helpful as there is no trace of any building left.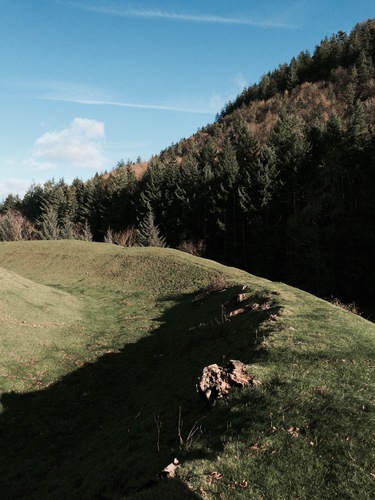 The sheltering hillside. On the day we were there the wind was coming from the North Pole! (And it was November!)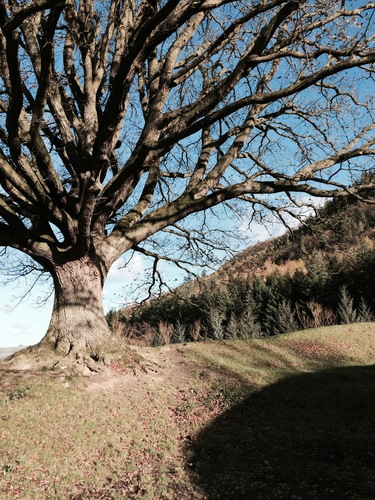 Another glorious tree!
« Back to Galleries