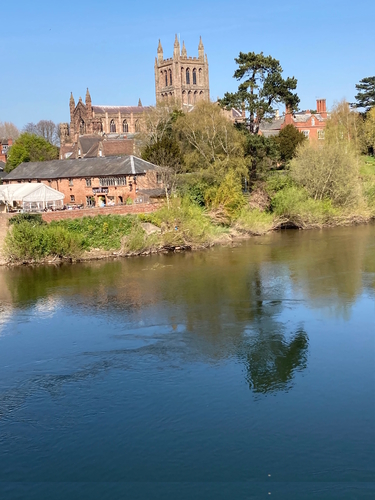 The River Wye, taken from the old bridge, is particularly beautiful at this point in Hereford, and although looking formidable here and prone to terrible flooding, it was presumably fordable somewhere close by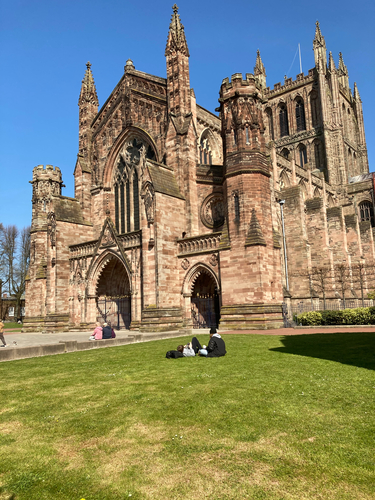 The west face of the cathedral showing the lovely pink tones of its old red sandstone in the evening light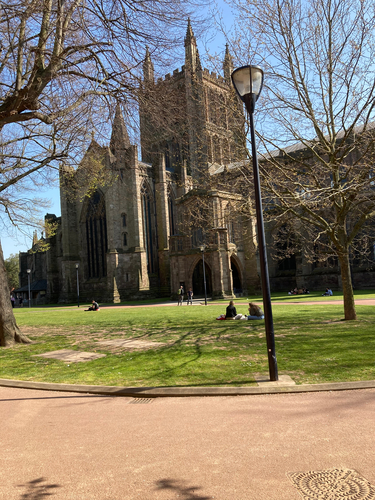 Above and below, the north-west corner of the cathedral. This would have been the angle from which Bea and Mark would have been able to see it from their (imaginary) house in the Close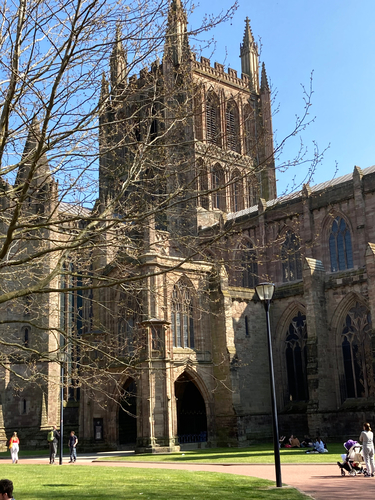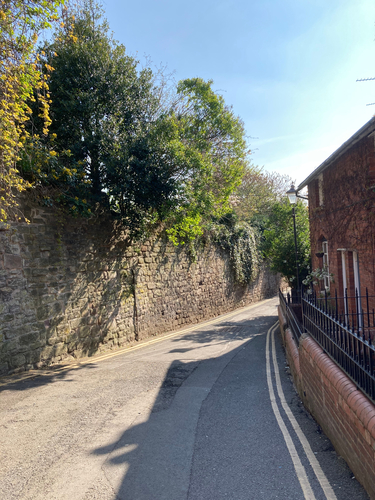 Heather might have lived in a cottage somewhere here outside the wall of the Bishop's Palace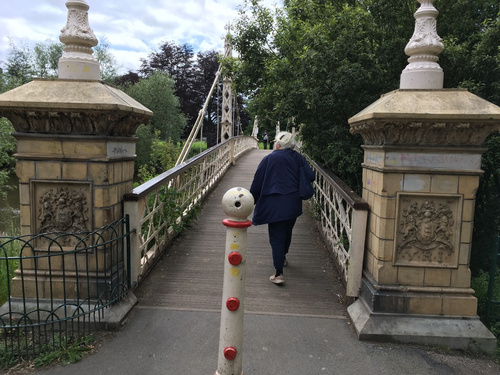 The beautiful Victorian footbridge over the Wye where Mark and Bea talked during the thunderstorm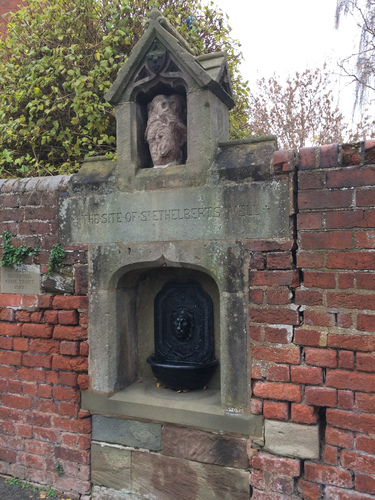 St Ethelred's Well, Castle Hill - the 14th century carving of the head maybe a portrait of the king from the original west front of the cathedral. The well is on the site of one of the places healing springs began to flow where his body rested after his murder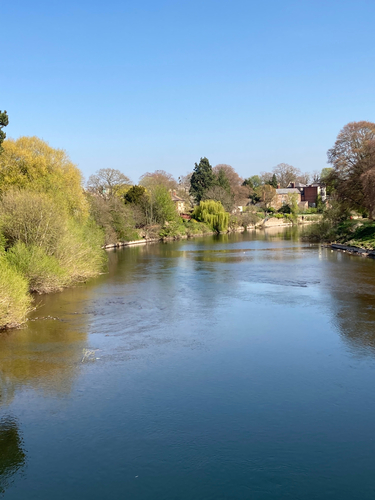 The River Wye, taken from the old bridge, is particularly beautiful at this point in Hereford, and although looking formidable here and prone to terrible flooding, it was presumably fordable somewhere close by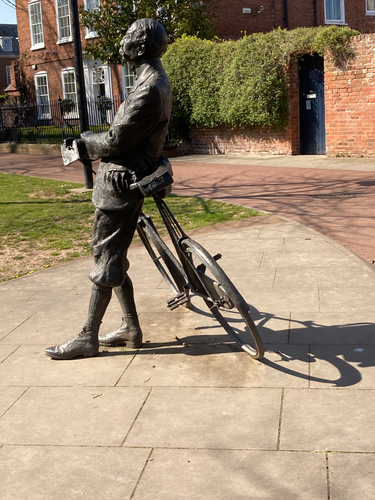 Back in the Cathedral Close this the famous Statue of Sir Edward Elgar, leaning nonchalantly against his bicycle – which he called Mr Phoebus. He composed some of his most famous works while living in Hereford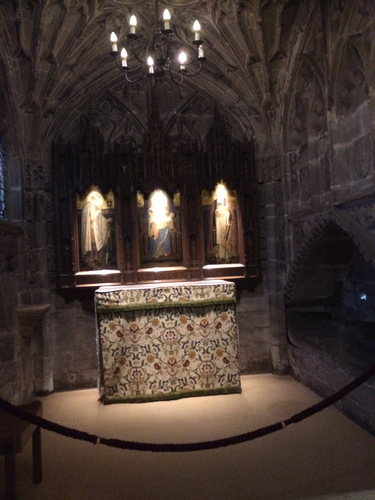 The altar in the tiny, exquisite Stanbury Chapel in the cathedral. You can just see some of the wonderful fan vaulting in the picture but alas the glare rather spoils it. This was where Bea consulted her ghostly advisor – as far as I know he is fictional, but then why was the camera so reluctant to photograph this angle ….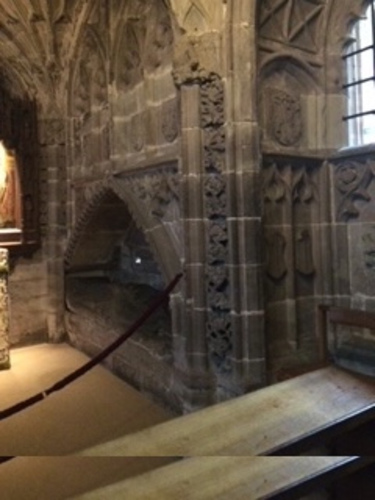 Another photo of the chapel – looking away from his customary seat beside the altar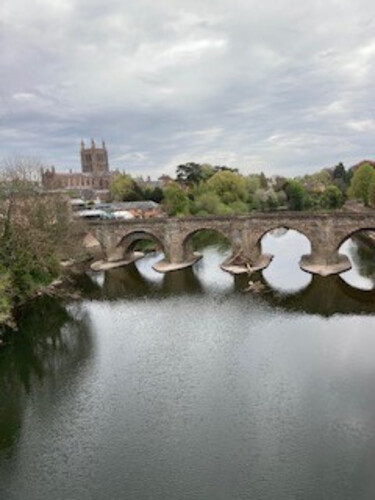 Hereford's old bridge from the new bridge.
After a month of drought in April 2021 the outline is strangely configured by the level of the river leaving flotsam high and dry.
« Back to Galleries