Berwick-Upon-Tweed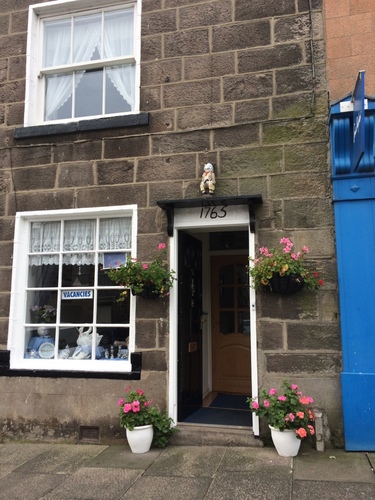 Couldn't resist taking a photo of this beautiful little house. Thomas could have ridden past it when he went to explore the castle – in fact, he almost certainly did.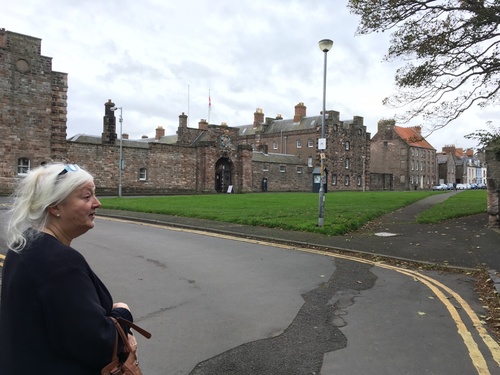 The Barracks were designed in the early 18th century by Nicholas Hawksmoor. Berwick had been a garrison town for centuries and the barracks evolved from that original design. Thomas had enlisted as an ensign with the 1st Royal Regiment of Foot, The Royal Scots, in 1768 and Berwick was his first station. In my notes I see that he wrote lots of poetry while there so his posting can't have been too arduous.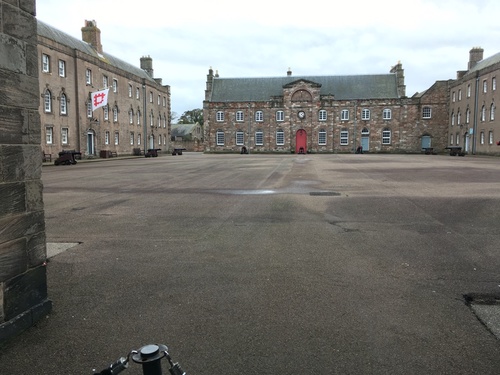 The Clock Block on the south side of the square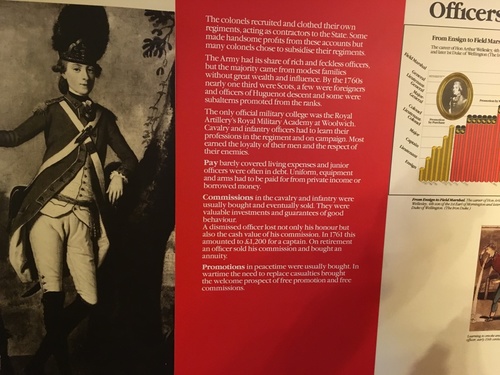 One of the many useful information boards in the museum. Everything I needed to know about Thomas's probable life here was beautifully displayed.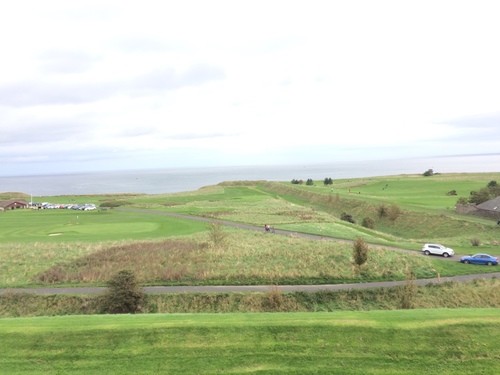 The view of the North Sea from the bastions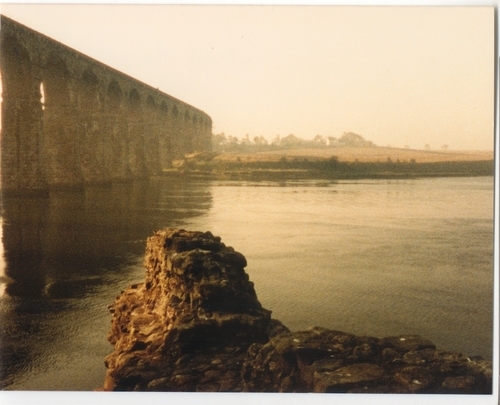 Berwick Bridge taken when I was researching Kingdom of Shadows in 1986...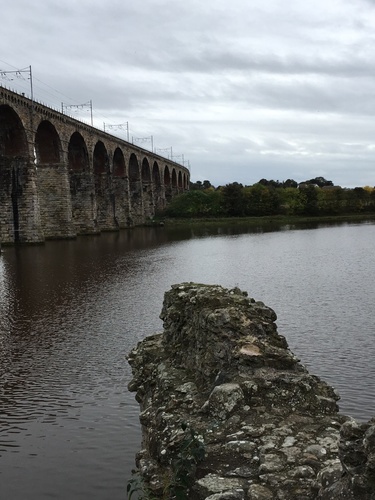 ...and Berwick Bridge today (note the railway has been electrified. Otherwise the scene has changed little in 30 years).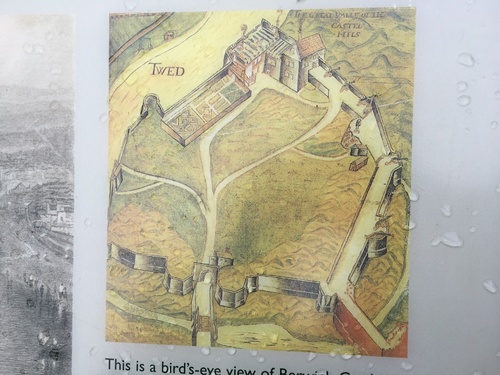 Map of the old castle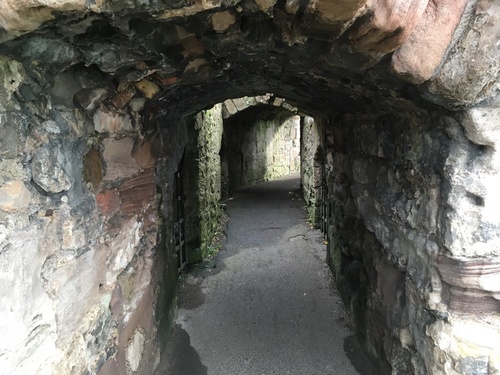 Spooky passage. The ruins no longer extend very far –the railway station was built on top of the ruins of what was once the castle with a typical Victorian love of the modern and disregard for history.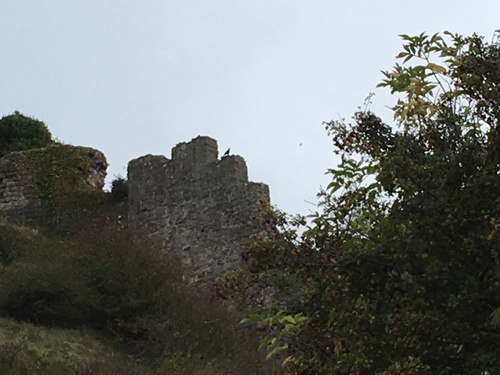 Not very high definition, I'm afraid, but I loved this silhouette of the castle walls with the huge bird (raven/crow?) on guard.
« Back to Galleries