Dryburgh Abbey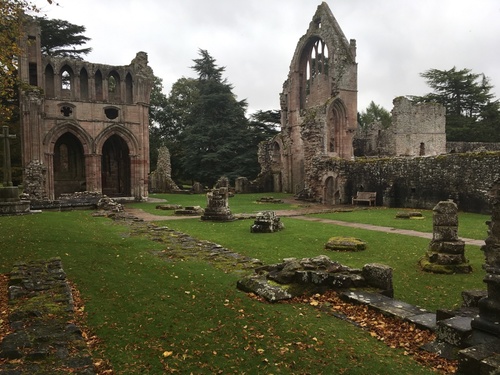 Dryburgh Abbey, near Melrose in the Scottish Borders is the most beautiful ruin.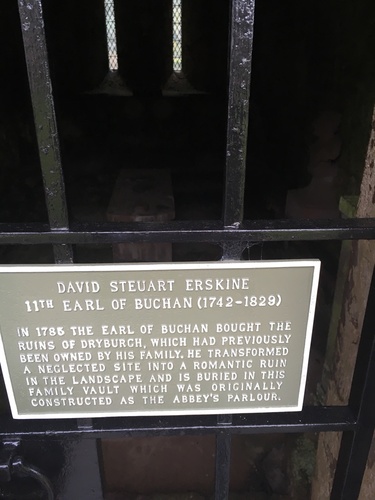 David was Thomas's eldest brother. A somewhat eccentric romantic he built a house close to the ruins and made Dryburgh his home for many years.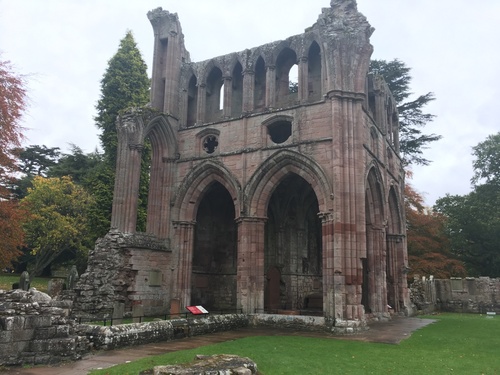 In spite of being in the firing line for English invaders a surprising amount of the abbey ruins remain.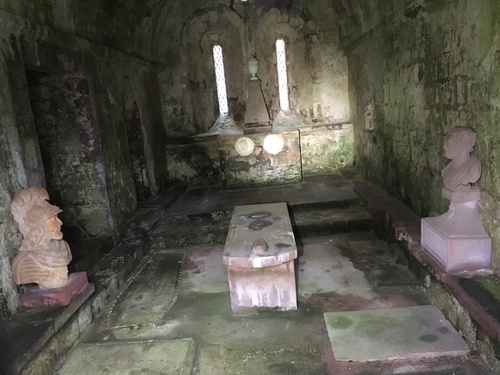 This chapel is the resting place for the earl and also, amongst others, of Thomas's much-loved daughter Elizabeth who died in 1800 at the age of 26. Records describe this variously as a parlour, St Modan's chapel or the sacristy. It is now a vault, packed with interesting tombs and memorials and firmly closed off behind a locked grill.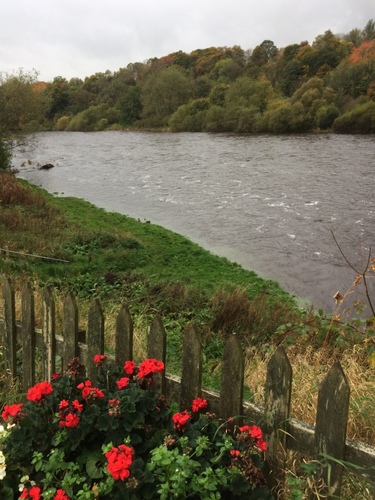 Dryburgh Abbey nestles on the bank of the beautiful River Tweed...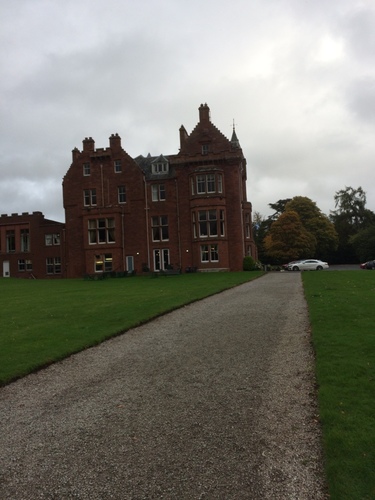 ...and near it Lord Buchan built himself a grand house (which is now a hotel).
« Back to Galleries