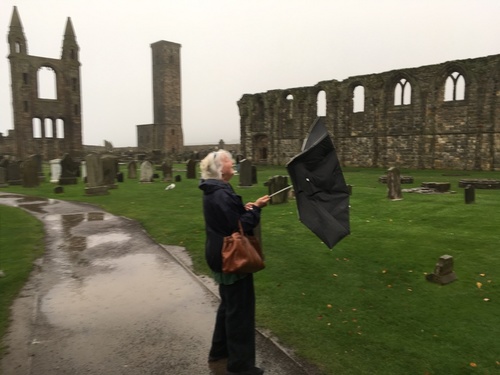 St Andrews Cathedral. On the edge of the sea, dramatic, ruinous and wet!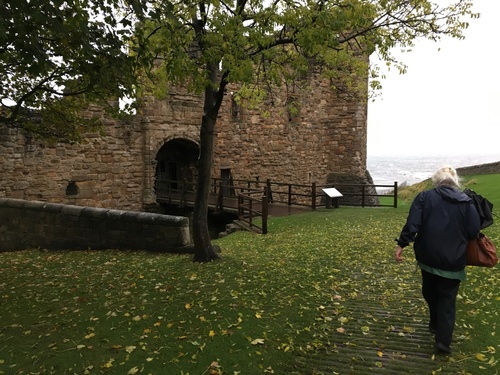 Umbrella still inside out, I see. This time I am on my way into the castle – again right on the cliffs above the North Sea and again ruinous.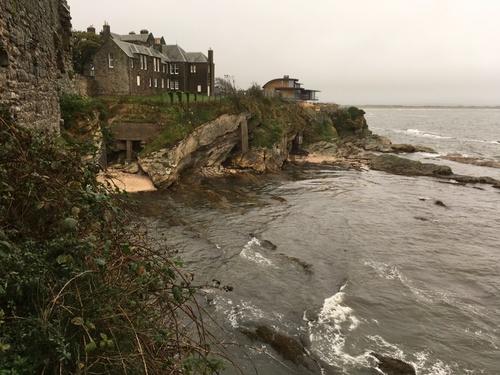 Somewhere in the cliffs below the castle Lady Buchan appropriated a cave as her own. As you can see it is a perilous shore and the cave was apparently lost to the sea sometime in the 19th century.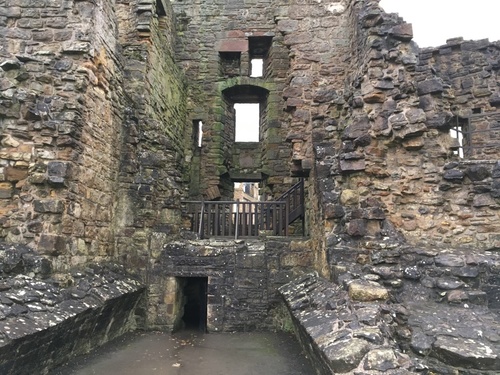 Tom explored every inch of this castle as a boy and climbed the ruins with his ghostly friend.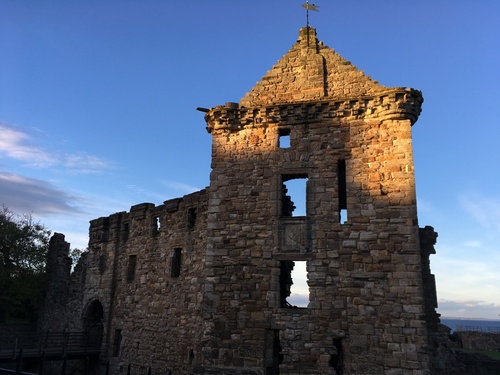 And at last as we left the sun came out!
« Back to Galleries