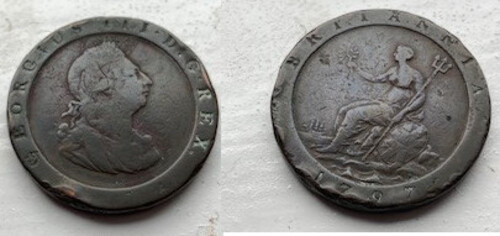 A Georgian penny. I found this is in a secret drawer in Sam Holland's desk. Dreaming of the family fortune? This was it!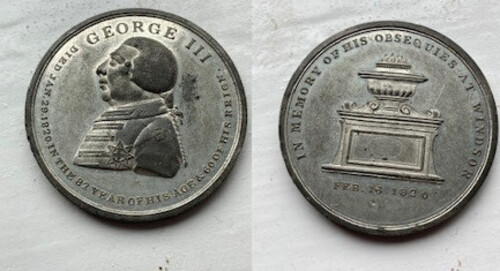 George 111 memorial medal. I expect thousands of these were handed out but the family must have thought it worth keeping.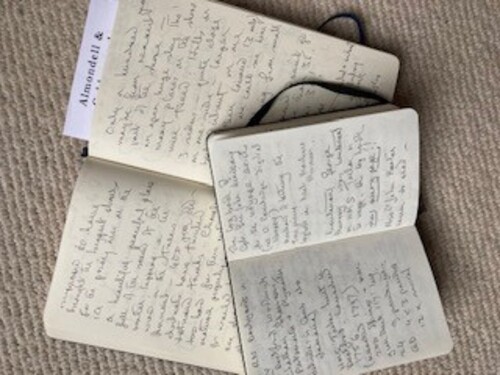 Two of my precious research notebooks.
« Back to Galleries